Upcoming In-Person Events 
Nova Scotia & Alberta
(7 hrs)

Horse Medicine for Healthcare Professionals

Horse Medicine For Healthcare Providers is a one-day professional development workshop for regulated healthcare professionals…

Read more

Horse Medicine For Healthcare Providers is a one-day professional development workshop for regulated healthcare professionals.




In this day workshop we will explore:

*Mindfulness
*Boundaries
*Self-care

All through interactive experiences with horses.




Participants will come away from the day with evidence-based tools to incorporate into their workday as we explore the ProQol, Low impact de-briefing, the STOP method and so much more.







Previous horse experience is not required. Seats are very limited.

Fee: $225.00
Early bird: $175.00 until August 30th




Read less

View more
Webinar Recording
 How to Run an Equine-facilitated Program for Nurses
EFL Practitioners. You and your horses are
being called to do your part to support nurses.
In this 20 minute recording, I do a deep dive into :
*Why nurses?
*Who can help?
*What do your horses and nurses have in common?
*The harsh reality of nursing?
*How to Run an Equine-facilitated Program to Support Nurses
You are being invited to explore:
*A future working with nurses.
*What nurses really need from you.
*A new revenue stream for your practice.
Digital Download For EFL Practitioners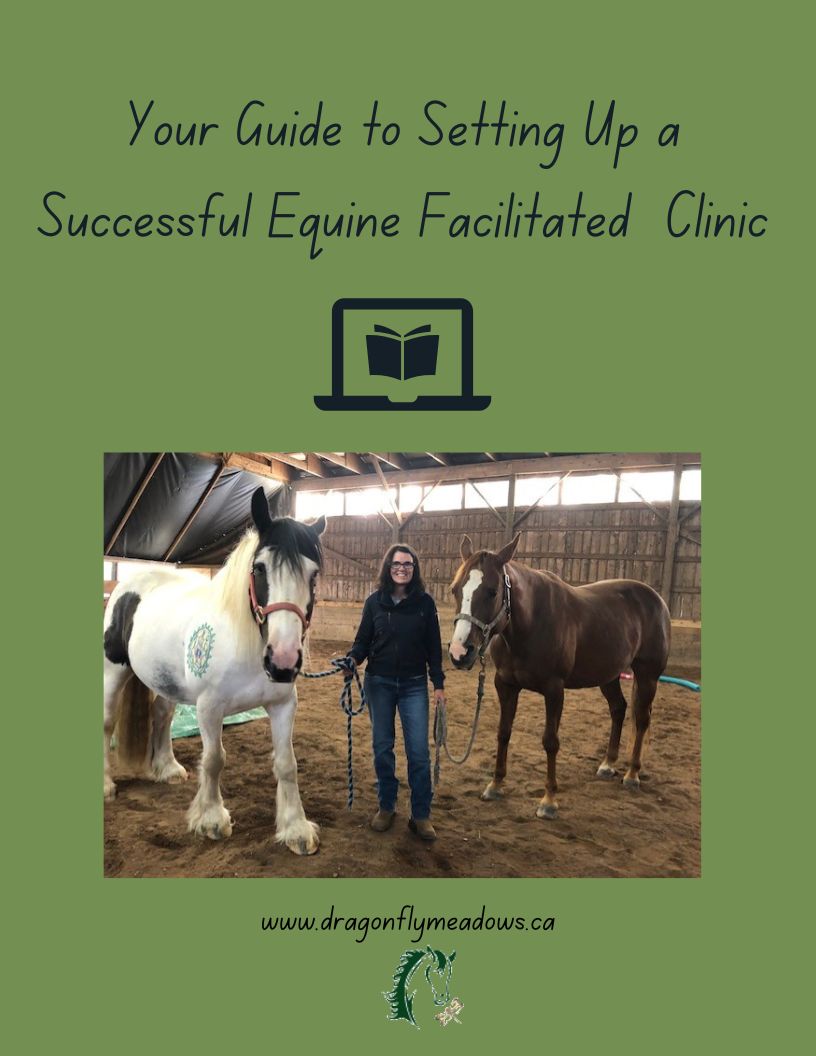 Your Guide to Setting Up A Successful Equine Facilitated Clinic