How to Run an Effective
Equine-Assisted Program to 
Support  Nurses
This program is for you if...
You are passionate about empowering and inspiring nurses.

You are ready to add a new area of expertise to your existing EFL Practitioner Program.

You are ready to develop a new revenue stream for your practice.
Nurses are facing more challenges than they ever have in an environment that has never been - L. Langfitt
This program has been developed from workshops over the last 7 years and is designed for EFL Practitioners. It's online, self-paced, will enhance your facilitator skills, and includes three private coaching sessions. You will develop your "own" personalized program, incorporating skills and knowledge you already have from your EF Practice into a program for nurses.
 Nurses are Experiencing...
Underappreciation

Poor job satisfaction

Depression and anxiety

Anger

Burn out

Frustration

Poor work-life balance 




Physical and mental exhaustion
Nurses Need to Experience...
Appreciation

Empowerment

Inspiration

Self-Compassion

Connection

Support 

Rest
 "The expectation that we can be immersed in suffering and loss daily and not be touched by it is as unrealistic as expecting to be able to walk through water without getting wet". Rachel N. Remen
How to Run an Effective Equine-Assisted Program  to Support the Health & Wellness of Nurses
This online program in a box includes:
Self  paced learning modules
Tools to enhance your facilitator skills
3 private coaching sessions
Multiple  templates for running your programs
Evidence-based research tools
A deep look into the nursing profession to enable you to  connect  and understand the unique stressors that nurses face
All the training you need to develop your customized program to support the health and wellbeing of Nurses. 
* There is no obligation to join, application is required for approvals
Who is Dragonfly Meadows...
I'm Jennifer Kirk, BA, BN, RN, EFLP,  the founder of Dragonfly Meadows, offering 
  Equine Facilitated Learning workshops for RN'S, LPN'S  and other professional caregivers since 2014.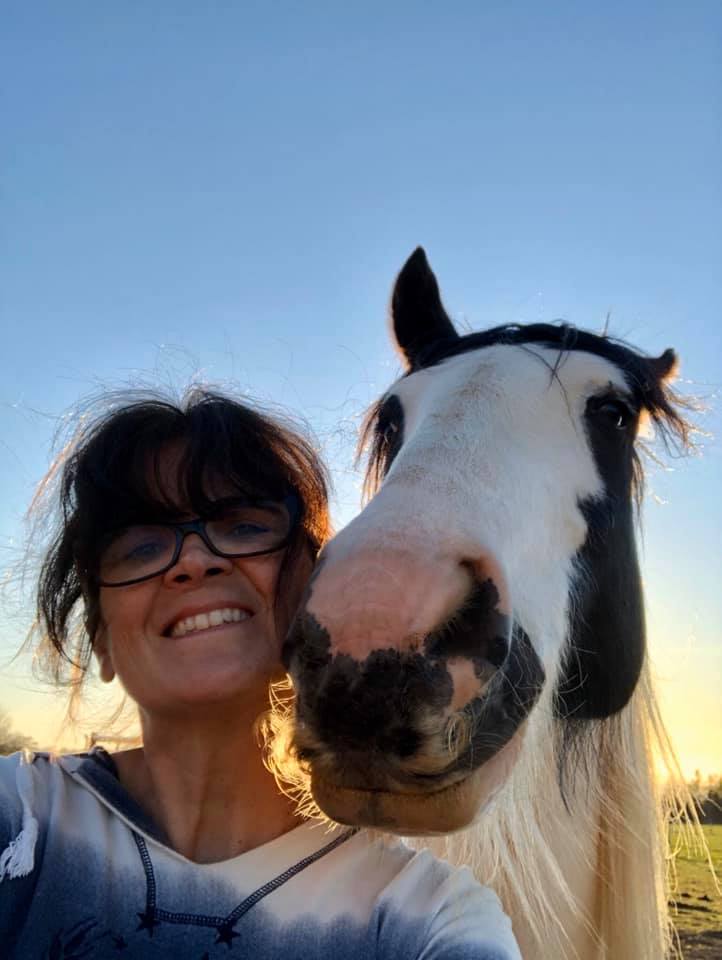 I am a  practicing Registered Nurse with 17 years of experience, with the majority of my career in critical care, I know all too well the challenges of Nurses in health care today. I had my first Equine Facilitated Learning Experience in 2012 and was captivated. I knew wanted to figure out a way to bring horses and nurses together. I had a huge "A-ha" moment when...
 I read an article on Compassion Fatigue in a magazine... I read it and I thought "That's me.. I am too tired to care".
I offered my first workshop in 2014, I was definitely on to something.....
Nursing tends to be a well-respected profession and there are many wonderful aspects to it but it also has its challenges. It is after all the profession known for "eating they're young".
Throughout my career, I  have personally experienced low morale, burnout, compassion fatigue, vicarious trauma, moral injury, bullying,  poor work-life balance, and general disempowerment. With the help of a  wonderful mental health professional who provided equine therapy and EMDR,  horses have helped me heal and be able to continue to work in the profession.
Covid -19 has decimated the nursing profession. I fear what the fallout will be for nurses working worldwide...
I have been inspired to develop this program for other equine facilitated practitioners to support nurses.  This has been a work in progress for quite some time, and I am proud of this course.